In late June, 2016 the Table Rock Fire burned approximately 2,500 acres in the East Boise foothills near Harris Ranch and Table Rock. The above aerial photograph is a panorama of the fire's footprint showing its relationship to downtown Boise, Boise State University, Boise's Warm Springs Golf Course, the Boise River and Barber Valley, and infrastructure such as the East Parkcenter Bridge.
This image was produced on 7/2/16; the original is approximately 12,000 x 3,500 PixEls, or 252 MegaBytes in size (16 bit RGB) and prints sharply beyond 10′ x 3′.
---
---
Idaho Airships, Inc. also imaged the fire in progress (on 6/30/16) in Near-InfraRed (720nm).
The NIR photograph is especially interesting in that from the aircraft nothing beyond Table Rock (foreground) was visible to due to thick smoke from the burn (see subsequent image). Even though smoke doesn't affect NIR energy as much as it does visible band energy, attenuation in the distance is obvious. In this image, the large cluster of antennae is 5,832′ from the camera, and the distant burned peak above it is 15,907′ from the camera. The lack of contrast in the background is also evidence of reduced solar influence in the area.
---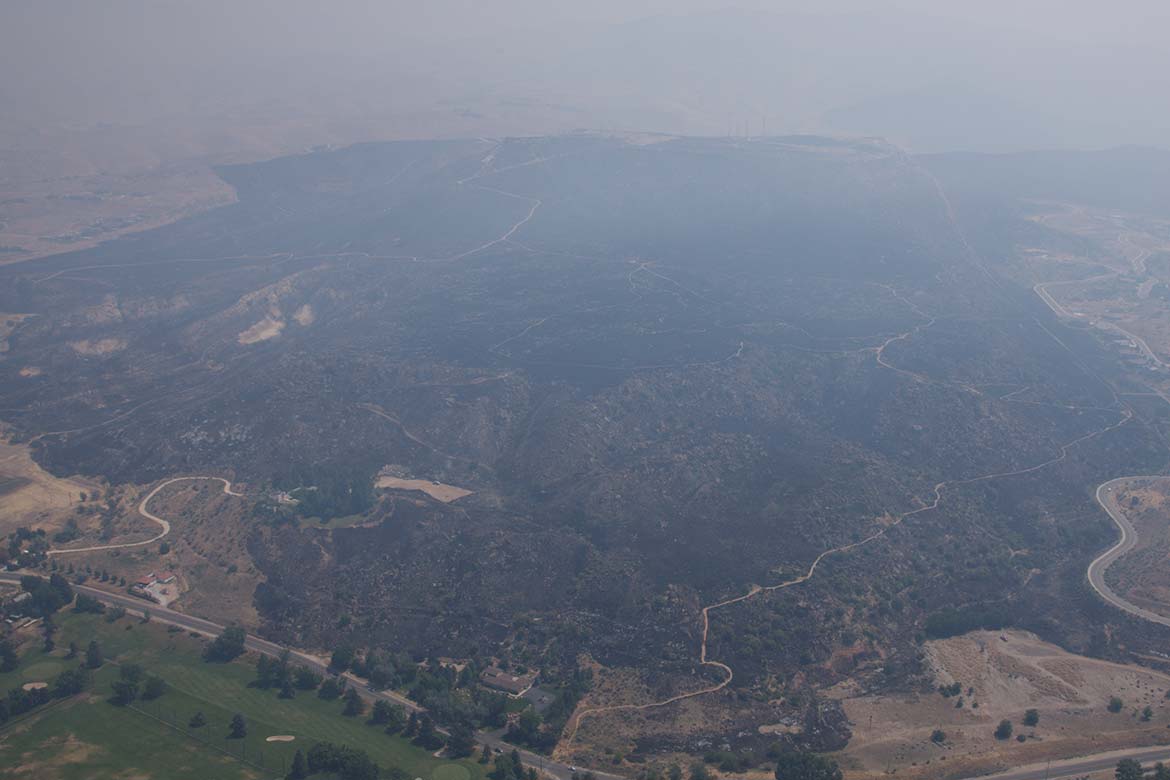 This (above) visible band light image approximates the perspective of the previous (NIR) photograph.
L